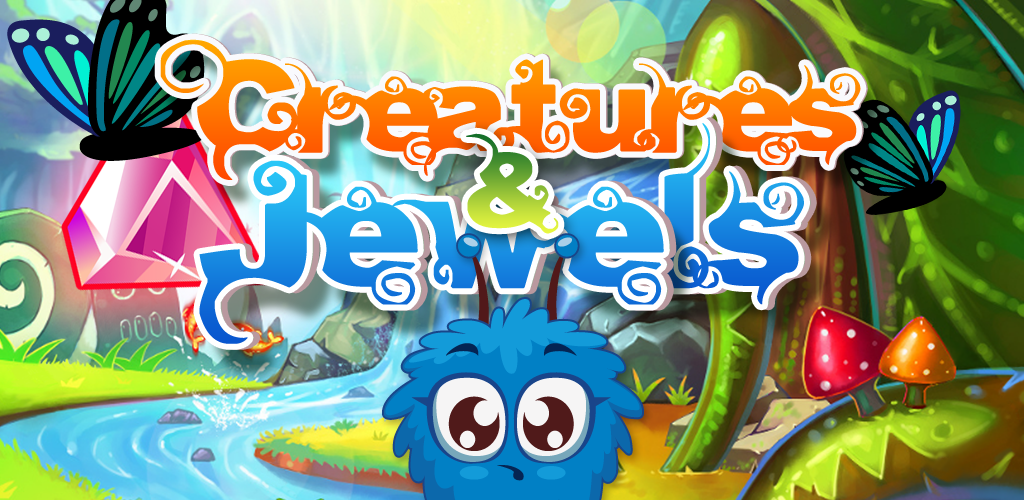 Creatures & Gems
A downloadable game for Android
Creatures & Jewels is a bright and fun puzzle game. You control the fluffy creature that resides on the tropical island in the fantasy jungle. It is an ideal place for hungry bejeweled creatures and hidden gems. Like all animals, the goal of our hero is to survive.
Hungry creatures are slowly descending upon you. If they make it to the bottom of the screen, you're meal. Feeding creatures makes them pop like a bubble and disappear leaving behind a candy jewel you need to eat in order to survive. The more you pop the bigger your gem!
Use your long sticky tongue to snatch and rearrange different species of animals that appear at the top and feed smaller beasts to bigger ones. Sometimes as small bubbles pop, they'll drop coins, fruits or even soda on jungle floor. These items and fruits will give you not only points to complete the level but the super abilities too.
In your journey you'll encounter new types of beast that change up the action by exploding bombs, dropping mushrooms, bridging chains, and throwing other unique challenges into the game.
The main mode in this jewel game is "Adventure" mode. "Puzzle" modes require a bit more thinking. You have only a certain amount of moves to clear the board completely. All fun modes can be accessed directly through the main menu. Creatures and Jewels is essentially another bubble shooter game or jewel game.
Install instructions
Thank you!
Also available on